ComputerMinds are the UK's Drupal specialists with offices in Bristol and Coventry. We offer a range of Drupal services including Consultancy, Development, Training and Support - which means we can help with all phases of your project.
2
Office locations
Bristol and Coventry
1st
Dedicated Drupal agency in UK
Over
0
High quality Drupal sites
0
Games of table football this season
ComputerMinds are the UK's Drupal specialists with offices in Bristol and Coventry. We offer a range of Drupal services including Consultancy, Development, Training and Support - which means we can help with all phases of your project.
Drupal is a piece of open source software which forms the basis of a Content Management System or CMS; we harness the numerous advantages that such a system offers in terms of security, scalability and flexibility and use it as a stable platform for the sites that we develop for our clients. This doesn't mean that a drupal site 'looks' like a drupal site, in fact your site can have exactly the look and feel as well as the functionality that you want, we just use Drupal as a secure platform on which to build.
Have a little poke around our site to find out more about what we do here at ComputerMinds and how we might be able to help your business realise your web goals, from building a complete site from the ground up to meet your specifications through to advising you on how to get the most out of the range of options that there are now available to users and developers alike.
Background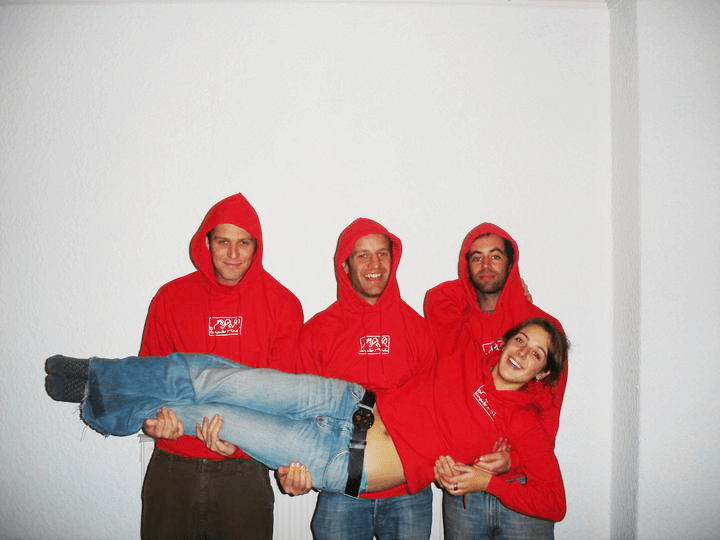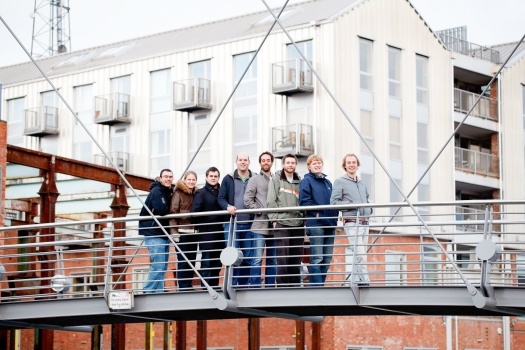 ComputerMinds had humble beginnings in the world of technical support; back then Drupal wasn't even a glint in our eye. We were kept busy fixing printers that wouldn't play ball, wiring small networks and just generally being on hand for all of our clients' computing woes.

Then one day our willingness to say 'yes' to any challenge that our clients could throw at us lead us to stumble upon the world of Drupal. We were doing some research into what Content Management System or CMS would be best suited for a particular project that had come to our door and quickly settled on Drupal as being best suited for our requirements. This was over ten years ago and back then Drupal was a very different beast to its much more refined current incarnation.
Most of us at ComputerMinds come from a computer science background so we love to get our teeth into a bit of old school problem solving and these early days working with Drupal gave us more than enough opportunity to do so. There was lots of trial and error, many sleepless nights trying to figure out why certain, and often reasonably integral, bits of our code weren't working in quite the way we expected, if they were working at all. But by the end of this first project we were sold on the idea that Drupal was the way forward and changed our entire business model to nurture this fledgling CMS.

Today things are very different, we have a strong team of 'Drupalumpers' who really know their stuff. We have slowly built up our contacts and reputation, put simply we have come a long way since the days when we were pretty much the only company in the UK playing the Drupal game. Competition in the Drupal arena is much stronger today than it was back then as there are a lot of companies that have cottoned onto what we first realised all those years ago, but that hasn't deterred us. We now not only offer our clients the highest quality of Drupal development possible, but also everything else they need to get their websites from the point of an idea to a reality, including advice, design and, of course, implementation and support.

Who knows what the future may hold for ComputerMinds, but we are confident that things are going to be exciting for us, we've got a good team of people, some really interesting projects and a real enthusiasm to see what we can get Drupal to do next.
ComputerMinds Team
At ComputerMinds we take pride in the fact that everyone who will be involved in your project is an experienced Drupal developer. When we are not developing high quality Drupal websites, the Minds can be found playing a lot of table football, trying to keep fit, drinking coffee and looking after some naughty children.
CM in the Drupal Community
We love to support our Drupal Community. These are some of the key things we do.
Drupal Organisation Members
ComputerMinds have always been supporting members of the Drupal Organisation. The Drupal Association are responsible for fostering and supporting the Drupal software project, the community and its growth. They help organise the many Drupalers around the world, organising events, promotion, funding, infrastructure and collaboration. Being supporters of Drupal means more than just using it to build products, and we're proud to play our part.
Sharing knowledge
We ComputerMinds love to write about our experiments, discoveries, thoughts and ideas. Actively sharing our guides, walkthroughs and ideas with the community helps our fellow developers to learn and grow. Regularly featured on The Weekly Drop, the Drupal community's email newsletter, our works have helped make us well-known amongst Drupal developers. But we're not in it for the publicity; we just love to help Drupal and its community move forward. Take a look for yourself.
Code Contributions
The Open Source world relies on people to not only consume, but to contribute. At ComputerMinds we always encourage our team to share and to contribute their code fixes for both Drupal Core and Contrib modules. Our guys and girls have helped many bugs and features get resolved through the years, and we intend to continue doing our best to help Drupal move forward.
Drupal Camps
Drupal Camps are our way of having a Drupal conference, but with a whole lot more fun! Keynotes, learning streams, coding sessions and social times make for a day or even a weekend of fun, learning and connection. You'll often see ComputerMinds at Drupal camps and events around the UK, and we're proud to have supported Drupal Camp Bristol (just around the corner from our office!).