UCAS
Drupal consultancy and on-site development resources.
The Challenge
When ComputerMinds first came on board on this project the main requirement was one of consultancy. UCAS manages a number of sites which are supported by their in house development team. The first task was to come up with an elegant solution to their hosting woes. Under the legacy system UCAS were supporting quite a lot of technical resources when it came to hosting so that peaks in demand could be handled without any adverse effects.
Training and consultancy all had to be done onsite at the client's offices in Cheltenham due to the sensitive nature of the data involved. ComputerMinds were also on hand to add in some development resource such as the development of a UCAS Mobile site.
Our Solution
As consultancy was the main requirement on this project we were able to completely tailor the advice we offered the client to focus on their specific user requirements.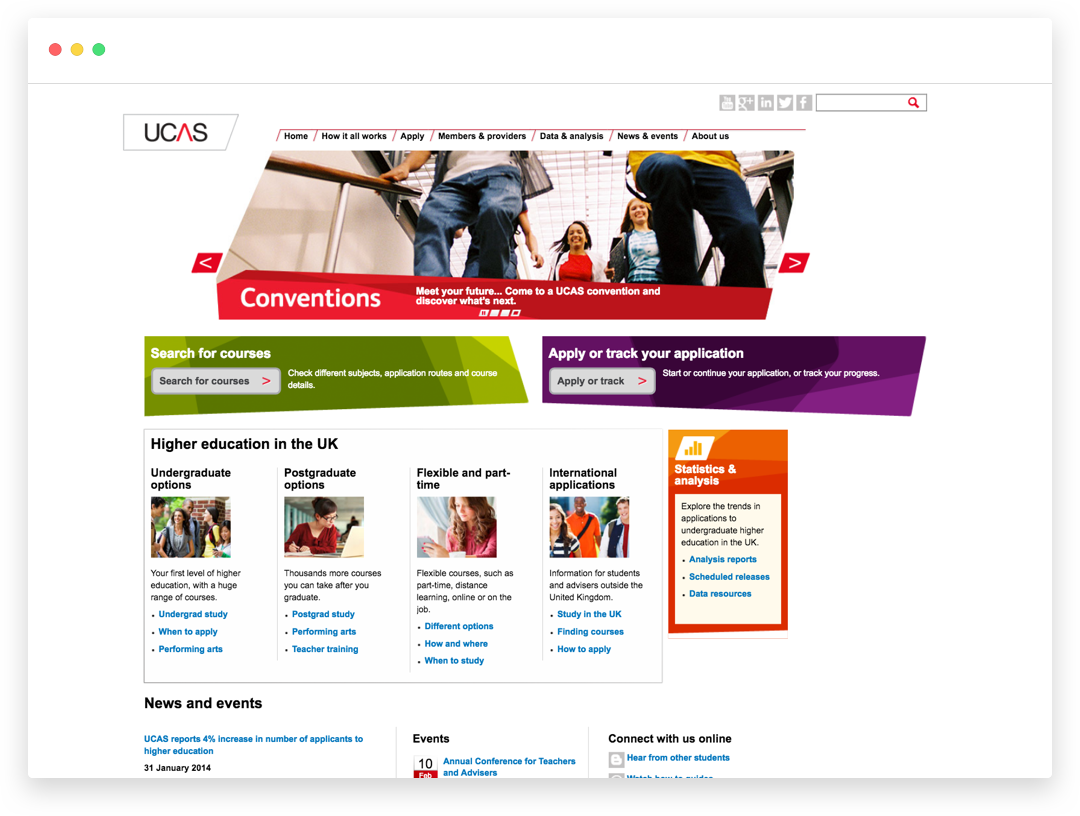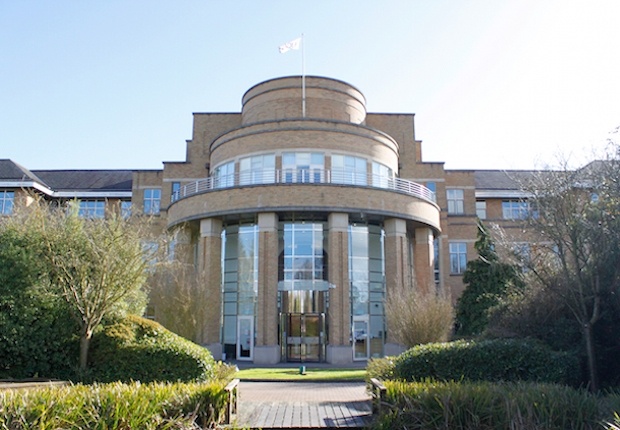 Tailored Consultancy
When it comes to consultancy the first stage is usually to establish where the client is at that point in time. This involved looking at the client's existing ways of working and considering how these could be best improved in the Drupal world. The first thing that became apparent was that UCAS were supporting a hosting solution that was highly specced to accommodate surges in demand. We advised them to take a look at cloud based hosting solutions that would allow them to bring on additional technical resources when demand dictated, thus meaning they would only pay for the resources they were actually using.
jQuery Mobile
ComputerMinds were on hand to help with additional development resources, both remotely and on site at the client's offices in Cheltenham. The main development task which we undertook on this project was to build a mobile version of the site using jQuery.