LeBoat
A responsive Drupal 7 site with advanced Apache Solr search.
The Challenge
Production of a modern and responsive website for LeBoat, particularly with regards to the search and browsing issues faced by the old website. The new site resolved these issues by offering a much more sophisticated search and browse experience.
The project involved the production of nine websites in six languages with a single codebase, central product feed and product search index based on Apache Solr. All sites are fully transactional, integrated with the client's bespoke reservation and stock management system as well as payment gateways.
Our Solution
ComputerMinds handled the entire site build on this project as well as some pre-development consultancy. With multiple stakeholders this project saw lots of collaborative working!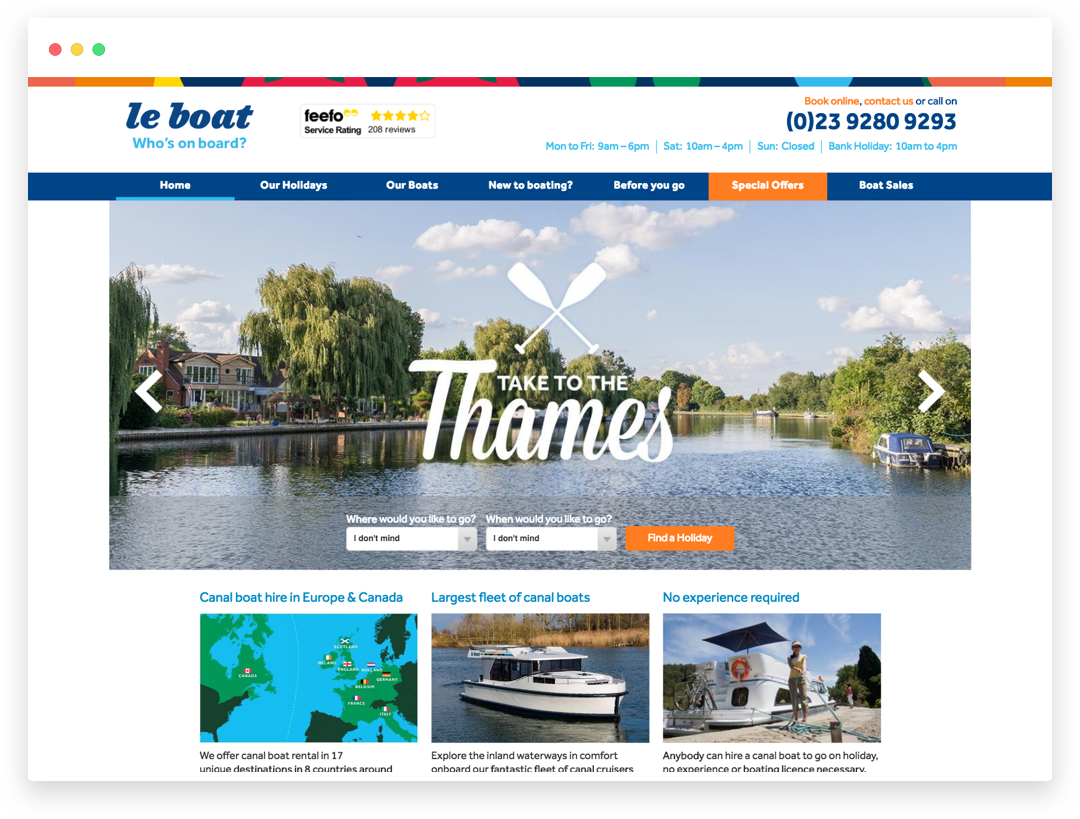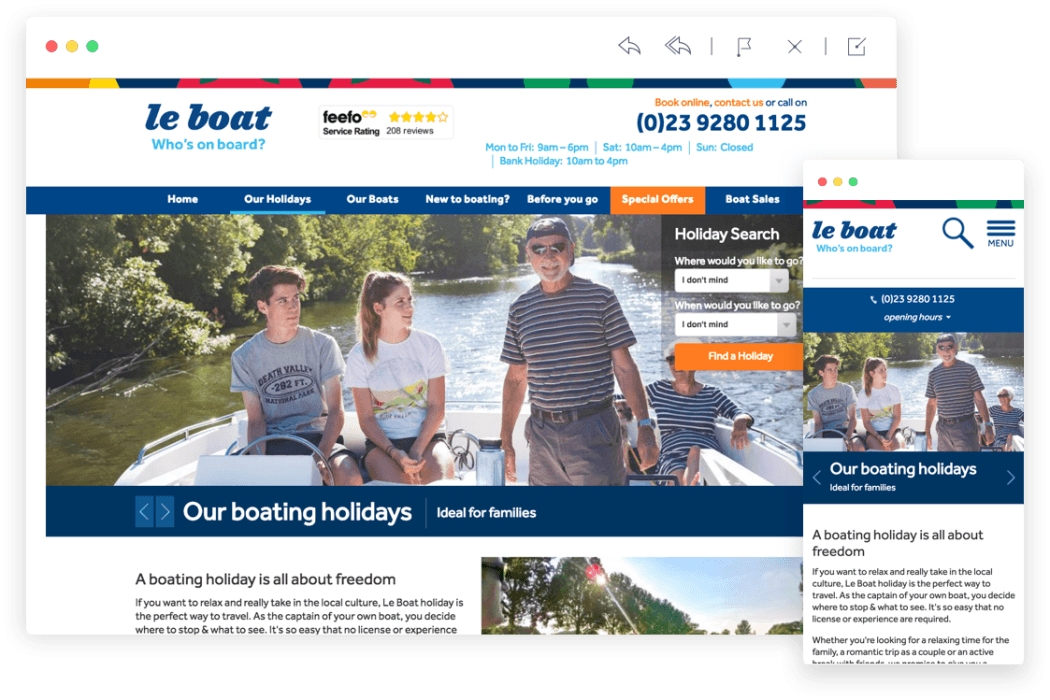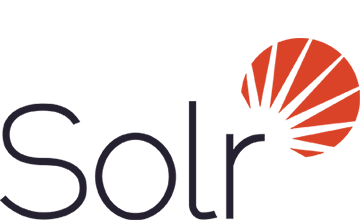 Agile and Responsive
The shared search mechanic - the "solr hub" - proved to be a pivotal piece of functionality that came as a late requirement. Working in an agile fashion allowed us to accommodate this large change of scope with minimal overhead.

The fully responsive front end build works nicely and serves as something of a blueprint for our other builds. Working alongside this is an enhanced administrative interface within the CMS which allows the editor/author to create sections within pages and to influence how these behave on different screen sizes. We feel this approach has achieved the balance between allowing the content editors flexibility with their content without polluting the brand or compromising the front end code

Collaborative Working
This project saw us working alongside multiple stakeholders. The product owner, LeBoat are based in France; the design team, CX Partners were responsible for wire frames and front end design are based in Bristol; and the content team are based in the USA!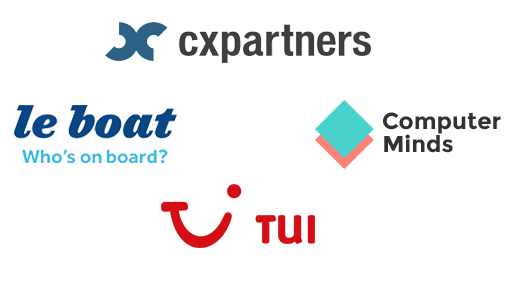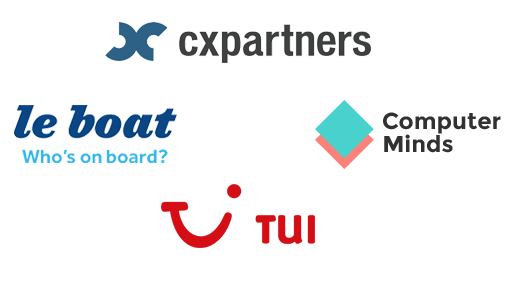 Flexible Page Builder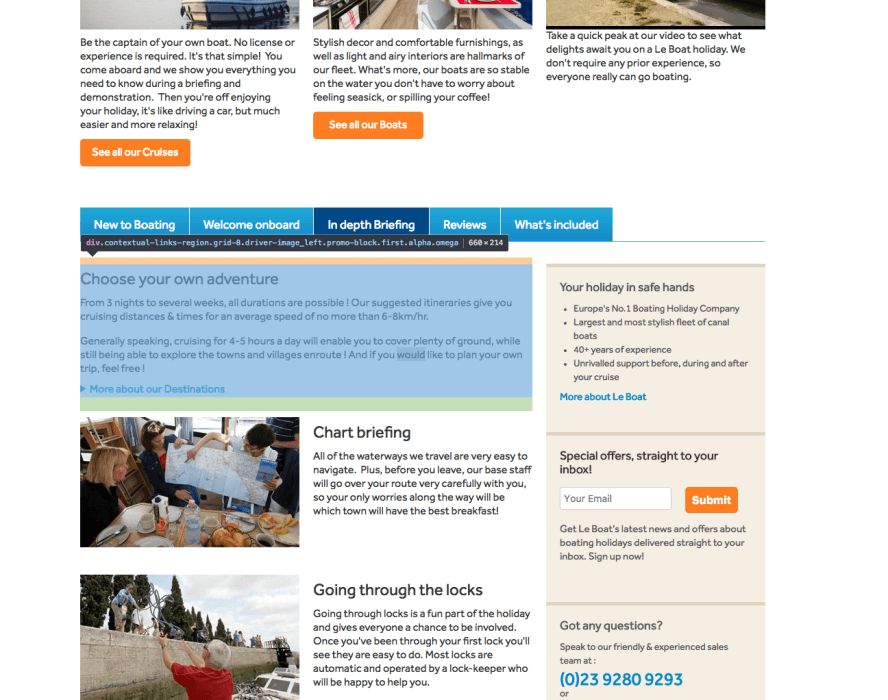 ComputerMinds pioneered a flexible page building solution to allow Leboat to make the marketing pages they needed, and any pages that they would need in the future.

Rather than building a bespoke set of page templates, we built a set of components that can be assembled into a page. This gave the site a tremendous amount of flexibility while keeping a consistent design language.

The marketing department can now quickly and easily create new pages that feel familiar but target different customers and are tailored to their requirements.
Payment Gateway Integration
We had to work with Datacash to set up the payment gateway integration. ComputerMinds were the technical contact, and on occasion had to work with banks, the client and Datacash to resolve issues surrounding the setup of the accounts.