Dimplex Design
Substantial design project for existing site.
The Challenge
After successfully developing a multiple site platform for the GDC group, attention was focussed back to the most prominent site, Dimplex. It was suggested that conversion optimisation was an area that warranted focussed attention.
With conversion below target, the ultimate goal of this project was to improve this figure through site optimisation focussed on the checkout process. This was the perfect opportunity to also refresh the site design to aid this conversion optimisation.
Our Solution
A modern refresh of the site was designed as part of the conversion optimisation instilling confidence in the visitors as well as an efficient product choosing and checkout process.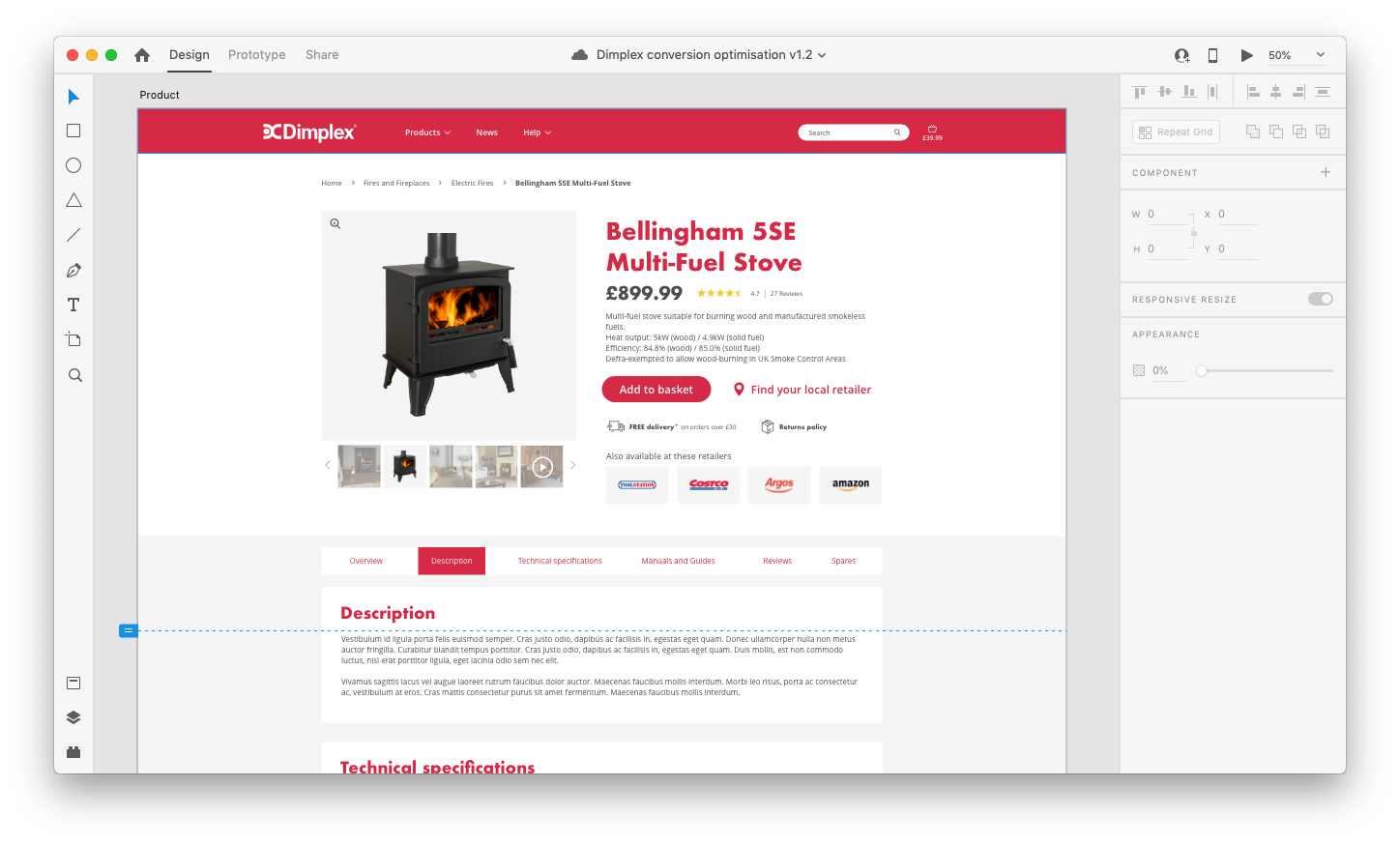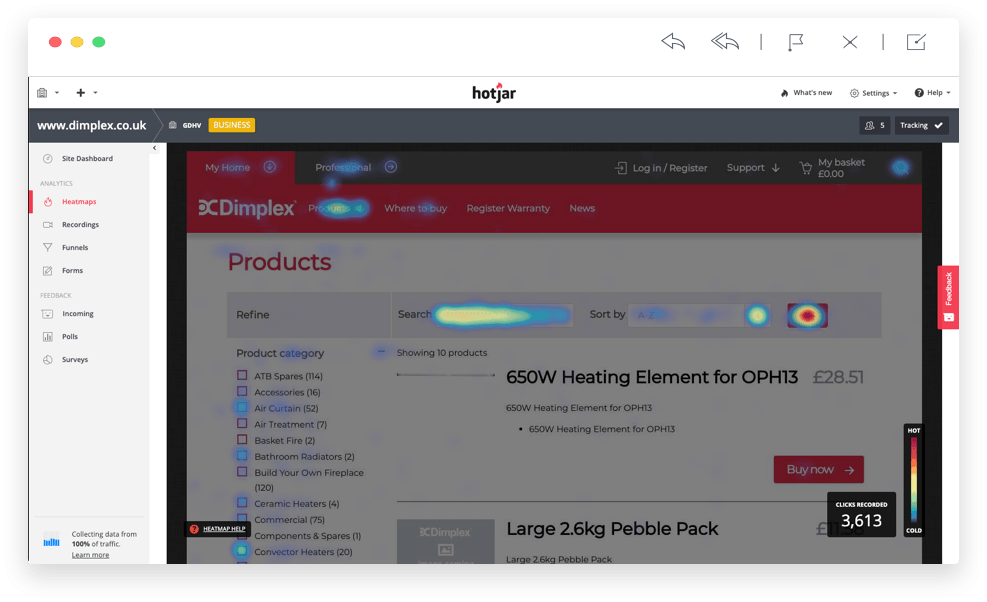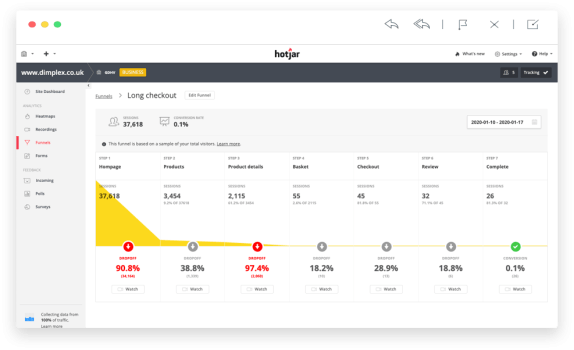 Improvement begins with understanding
Before even considering designing the improvements we conducted a full analysis of the existing site and defined specific areas we saw concerns and also potential for improvement. Using analysis tools such as Google Analytics and Hotjar we were able to monitor exactly how visitors were using the site and at which point they were having issues. As the ultimate goal was to improve the conversion rate we paid close attention to the drop off statistics from the checkout process.
An updated, consistent design
Introducing consistency to the site as well as a clean modern design helped to reassure visitors of the brand. Removing of rarely used page elements helped focus users to navigate to where they wanted to be.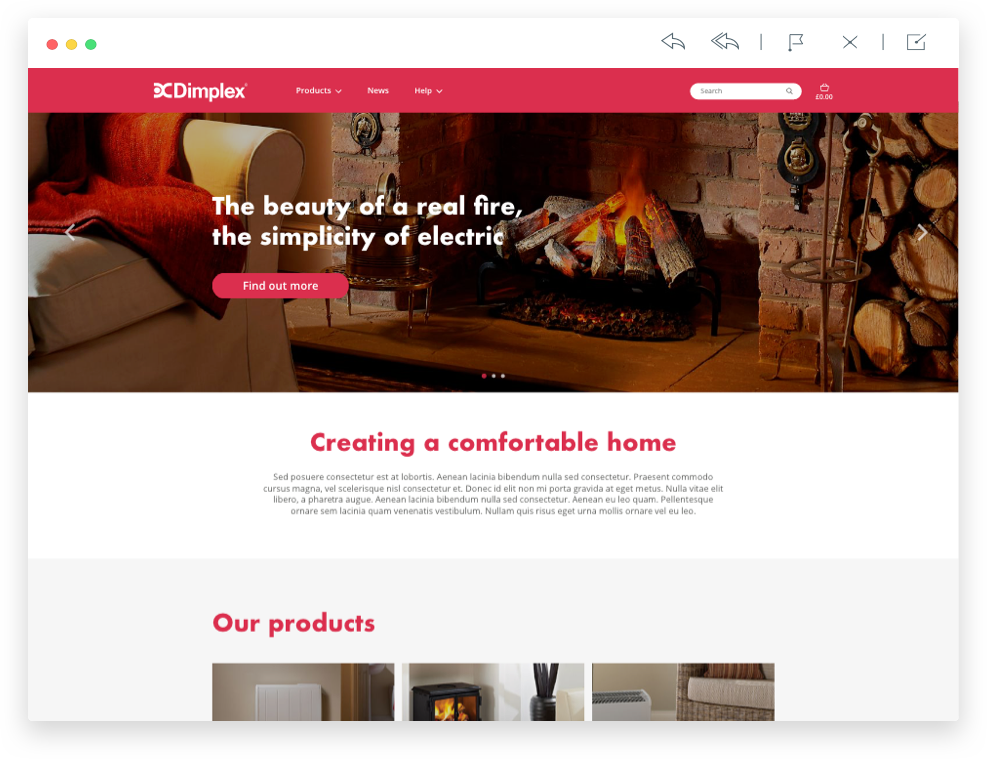 Streamlined checkout process
All steps of the checkout process were redesigned with intricate detail. With nothing overlooked changes including rewording button text to assure users what was next and placement of elements, all of which contributed to significant dropoff improvement.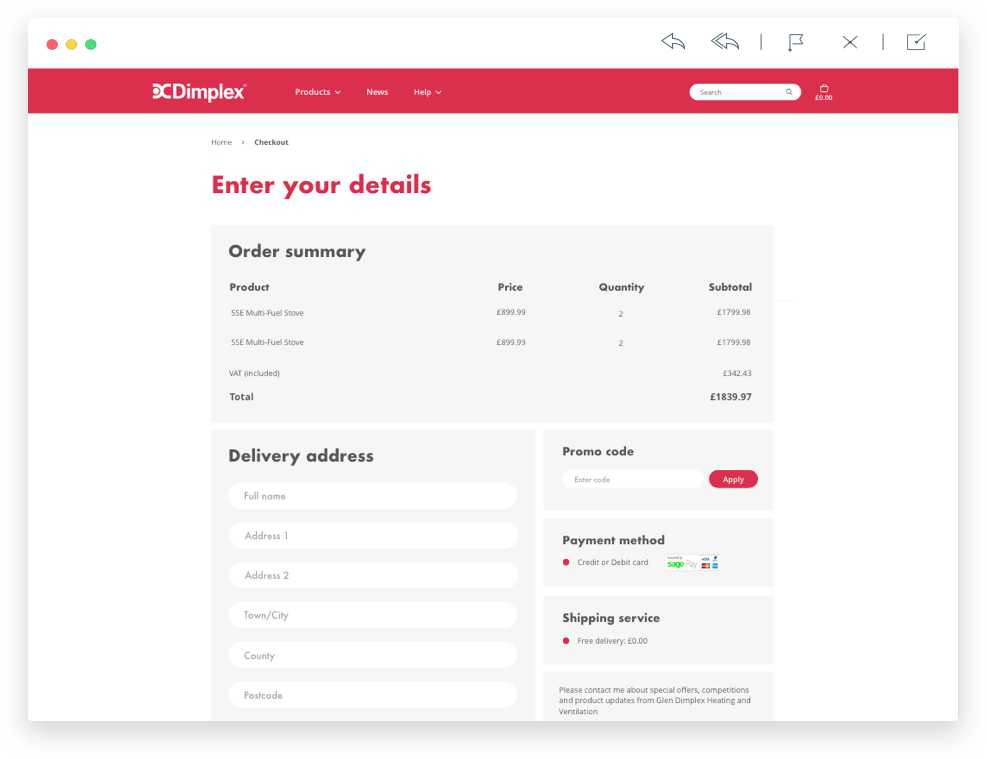 An important part of the checkout process is the product detail page and considerable time was spent redesigning this page to ensure that visitors could see exactly what they wanted quickly and efficiently.

One of the biggest improvements made to this page was the decision to move the call to action elements. Before the redesign the Add to basket button, find your retailer link and also links to other retailers (Argos etc.) were hidden away in a pop up which was revealed by clicking a button. All these elements were brought on to the main product overview section and redesigned accordingly. There were significant interaction increases because of this including increasing clicks to retailers by 53%.

This approach to design is carried out on all of our design work. We understand that user experience together with design is key to achieving desired results.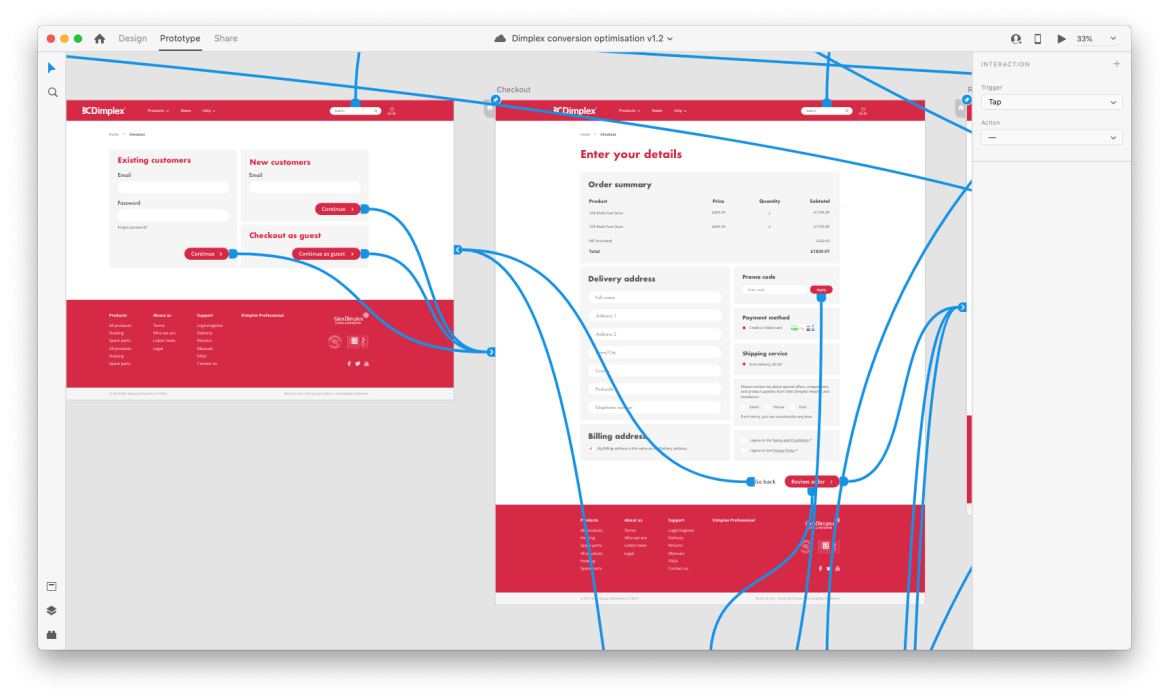 Working prototypes
Linking design pages in to a working prototype allows clients to see the changes by interacting with a working site. These prototypes are delivered via a secure link and password and updated as frequently as the client requires.

Prototyping was particularly valuable with this project as we were proposing changes to the checkout flow and the client was able to see these changes by clicking through the site as a real user would.
Pinpoint feedback
Using prototypes allows feedback from clients to be placed accurately on the design with pins. Full discussions can take place with no confusion or explaining as to where the comment applies. Changes can be made and an updated prototype released.

With multiple stakeholders at the client, prototyping and comments were used heavily in this design project.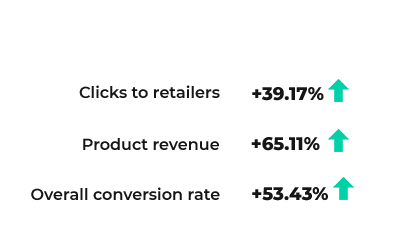 Real results
A full comparison analysis of the site was completed after giving enough time to gather sufficient data. Using Google Analytics and Hotjar we were able to compare and present the improvements that were made by comparing the previous year figures.

The clients were very happy both with the statistical improvements made and we also received high praise of the site design from all. We are looking forward to phase 2 of the redesign where we will work on other areas of the site.