An article from ComputerMinds - Building with Drupal in the UK since 2005.
There are two types of people in this world: those that beam from ear to ear at the idea of a "Team Away Day" and those who put their head in their hands in dread and fear of the future. We at ComputerMinds take our Team Away days very seriously and try to be the former! We value taking time out of our hectic work schedules to meet all together, to unwind, have fun and always, ALWAYS enjoy some good food.
As we are based across two offices, we feel that it is extra important for us to make the effort to meet all together. We aim to do this four times a year: twice to have a team-wide business meeting reflecting on goals and projects and twice to have some fun and down time together.
We've done a range of things over the years such as go-karting and adventure golf but what has been a recent favourite is doing something outdoors. It is no secret that spending time outdoors does wonders for your mental health. Whilst it largely depends on what you are doing, as long as it is something that you enjoy then spending time outdoors will improve your mood, reduce stress and help you to get active.
We had our latest outdoorsy adventure at the beginning of March. We met in Broadway in the Cotswolds and enjoyed a stunning walk up to Broadway Tower. There was fresh air, mud and good conversation a-plenty! Only the most sensible one amongst us fell over on their backside (I will let you guess who that might have been)! We ended up in The Swan for lunch and the food made us swoon - highly recommend it!
I would encourage you to ditch the awkward team building exercises that only the organiser is enthusiastic about and embrace your walking boots and get outdoors. You could try walking, sailing, golf, canoeing, rock climbing - the possibilities are endless. Push yourself and see your confidence grow!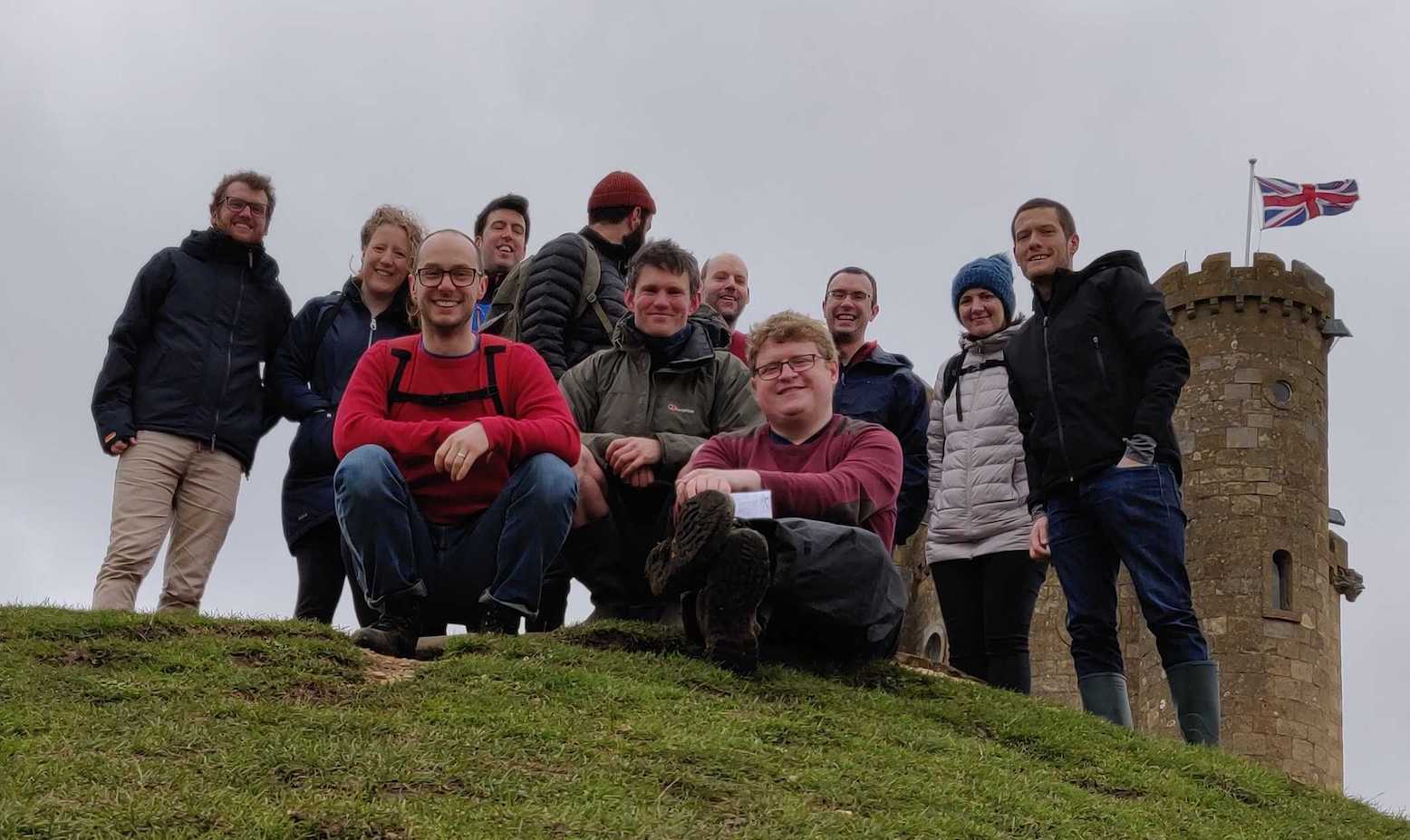 Hi, thanks for reading
ComputerMinds are the UK's Drupal specialists with offices in Bristol and Coventry. We offer a range of Drupal services including Consultancy, Development, Training and Support. Whatever your Drupal problem, we can help.