An article from ComputerMinds - Building with Drupal in the UK since 2005
Slack - Communicate, Collaborate, Connect
What is it?
In short, Slack is an instant messaging program for business. But more than that it is a place to communicate with your team, collaborate with your team and connect with other teams or businesses. An organised and professional chat room that helps teams work more effectively together.
Virtual office space
We use it as a virtual office space for chat between the Coventry and Bristol teams. We may be hundreds of miles away from each other but we can talk in real time. It's almost as if we are in the same room, except it's better because the Coventry team doesn't make the Bristol team feel bad with their amazing table football skills ;)
Project collaboration
It's easy to collaborate on projects when we use Slack. We have a dedicated channel for each of our internal and external projects and we can chat openly about the work that we need to get done. Having a dedicated channel for each project (or category) keeps discussions on topic and more focused. We use it alongside our ticketing system Redmine, which many of you already use and know well. Slack allows for wider discussions on tasks to happen more fluidly.
Furthermore, with Slack we can pin all the relevant documents for each project within the channel which is perfect for easily accessing shared documents and links to key information. Or alternatively it has an easy to use search function that allows you to find shared documents or information on things that you have chatted about at a previous time.
Connecting with other teams
We use Slack to liaise with some of our clients to discuss projects we are working on with them. As most of you are already aware, we use a ticketing system called Redmine to manage the task load for each of our projects and Slack is a great supportive supplement to this. Tickets are the foundation of our workload but Slack makes it easier for us to work in more depth with our clients. It allows time for more detailed discussions with a quicker exchange compared to exchanging information via tickets or emails. Emails and tickets certainly have their uses but from our point of view if we are better connected with our clients then we can work more efficiently with our clients. It makes us more responsive and able to give you the access to the developers you need to get the best out of your site. For example, Slack is a great forum for discussions on upcoming work that may lead to the creation of tickets or it can be used for problem-solving. Most importantly, people report that Slack allows them to have a better relationship with each other because it helps us to get to know you better and for you to get to know us.
For the times when only a video conference will do, Slack allows you to set up conference calls within the application which makes coordinating these events easy. We just arrange a time and then invite people to the video call. It's as easy as that!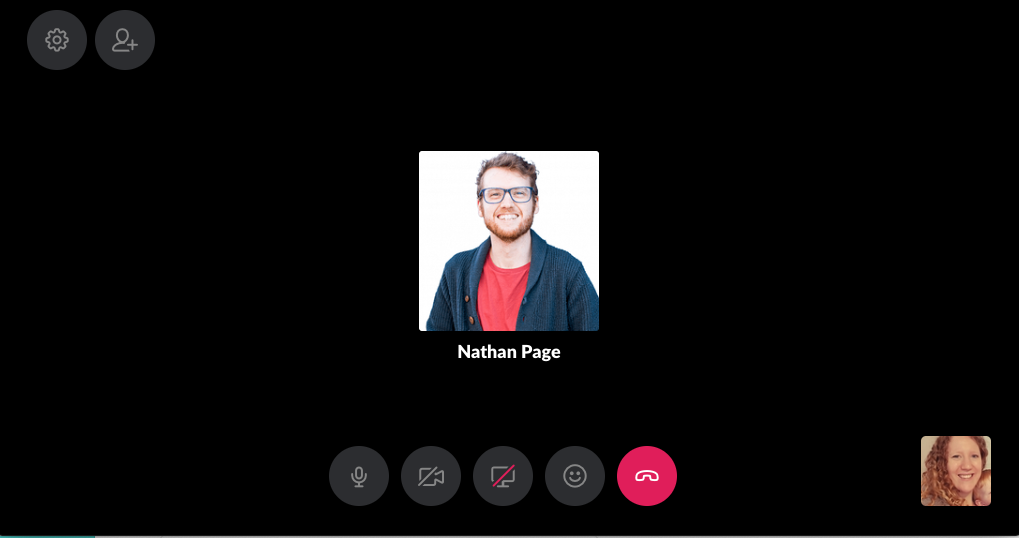 That is not all!
It's not just about communicating better with each other. It's also about being more practical. Slack has some handy integrations and works with programs you probably already use such as Gmail, Google Calendar, Google Drive and Dropbox. It can be used to create polls and we have it set up to inform us of new enquiries on the website and to let us know each time we receive a survey submission. Super helpful stuff. It can even be used to set up reminders for very important tasks such as pouring the coffee or taking the tea bag out of brewing tea because even the best of us are at risk of over-brewing the tea! There are all sorts of helpful integrations!
Get some Slack!
There are lots of ways you can use Slack. You can use it as a company and collaborate with us on a project or we can invite you as a guest into our own Slack channels. If you would prefer the former of those options and your company is small then you can use Slack for free but if you work for a larger organisation then there are a couple of payment plans depending on the size of your company - you can find out more information about the pricing plans on their website.
If you think you would like to use Slack just to communicate with ComputerMinds then we can set you up as a guest in one of our existing Slack channels. This is free to do when using a single channel or alternatively if there are multiple channels you would require access to then there may be a small cost involved. Please do get in touch if you want to find out more.
So that's my summary on what Slack is, how we use it within the company and how we use it with some of our clients. We find that it helps us to work better and more efficiently. If you think you might be interested in using Slack to communicate with us about your projects then please do let us know and we will help you to get set up.
Hi, thanks for reading
ComputerMinds are the UK's Drupal specialists with offices in Bristol and Coventry. We offer a range of Drupal services including Consultancy, Development, Training and Support. Whatever your Drupal problem, we can help.