Merry Christmas, everyone!
An article from ComputerMinds - A leading UK Drupal development agency since 2005
Growing and maintaining a healthy workplace culture can be really hard. Keeping people happy and not just working hard can get more difficult over time, so we're super proud of our 'Minds for all that they contribute to our offices and our livelihood. It is so often the people alongside you that can make or break your day, and we consider ourselves very lucky to have such a great bunch of guys and girls making the CM world go round.
With offices in both Bristol and Coventry, CM can sometimes feel a bit fragmented. However much Slack can bring the world all into one room, it's so much better to be able to hang out in person - so we put great value on meeting up all in one location to spend time together. Just a few hours hanging out can build some great relationships and experiences that brighten everyone's week.
This year we made a commitment to having more meet-ups and more investment in how our office cultures work. We decided upon a three-monthly cadence, with two fun meets and two more structured meets. In the Spring and Autumn we'll gather to learn, share and grow; in Summer and Winter we'll meet for fun. Our first structured 'CMDay' this year was a fantastic compendium of learning sessions, annual review, big questions, awards, celebrations and general teambuilding fun. It was a huge success, and we're really looking forward to our next one.
Last week we had our Christmas CMDay and it was such a blast :D We convened in Cheltenham for some Crazy Golf, then followed up with lunch at Chiquitos. Thanks to everyone involved for making it such a fun day!
Big congrats to Ross and Christian for winning the crazy golf! :)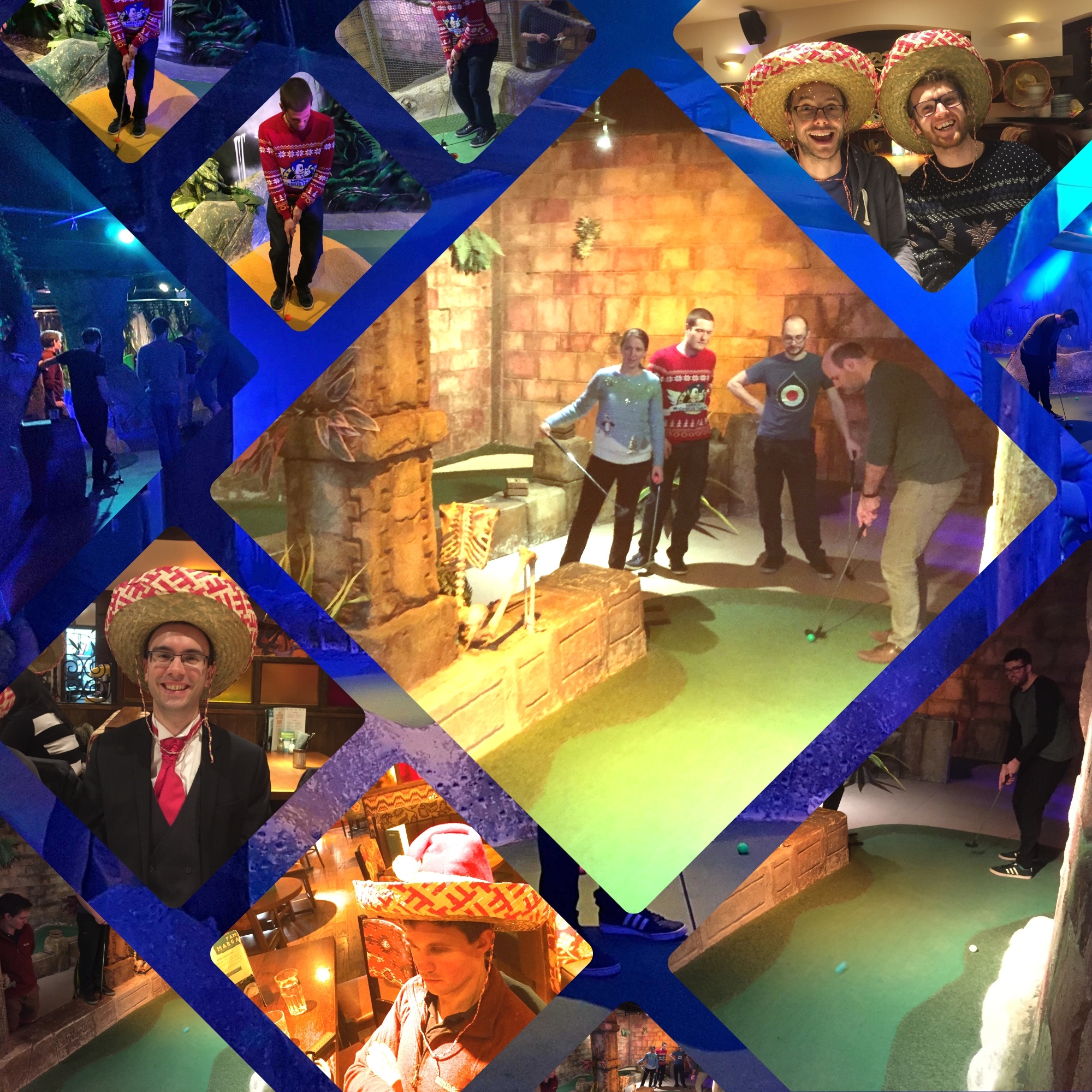 Hi, thanks for reading
ComputerMinds are the UK's Drupal specialists with offices in Bristol and Coventry. We offer a range of Drupal services including Consultancy, Development, Training and Support. Whatever your Drupal problem, we can help.