ComputerMinds become Silver sponsors of DrupalCon London
An article from ComputerMinds - Building with Drupal in the UK since 2005.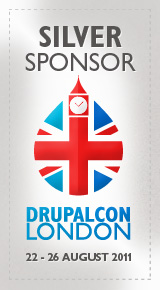 We are all very excited about DrupalCon coming to London (well London-ish - http://london2011.drupal.org/conference/venue ) - and now that we are Silver sponsors we are literally jumping for joy ... now we just need to think of something to put on our very own exhibitor table ...
Hi, thanks for reading
ComputerMinds are the UK's Drupal specialists with offices in Bristol and Coventry. We offer a range of Drupal services including Consultancy, Development, Training and Support. Whatever your Drupal problem, we can help.