TUI
A long term consultancy arrangement leading to multiple distinct site builds.
The Challenge
The TUI Group has a large number of distinct brands under their umbrella and they wanted to start to make a move towards using Drupal for some of these. The development of each individual site would be distinct and constitute its own project; however, before we could get to that stage ComputerMinds were on hand to offer the client consultancy and training services to make the move over to Drupal as smooth as possible.
Consultancy
At this stage of the project the key requirement was one of consultancy. The client had decided they wanted to move a number of their brands over to Drupal and they needed advice on how best to do this most efficiently.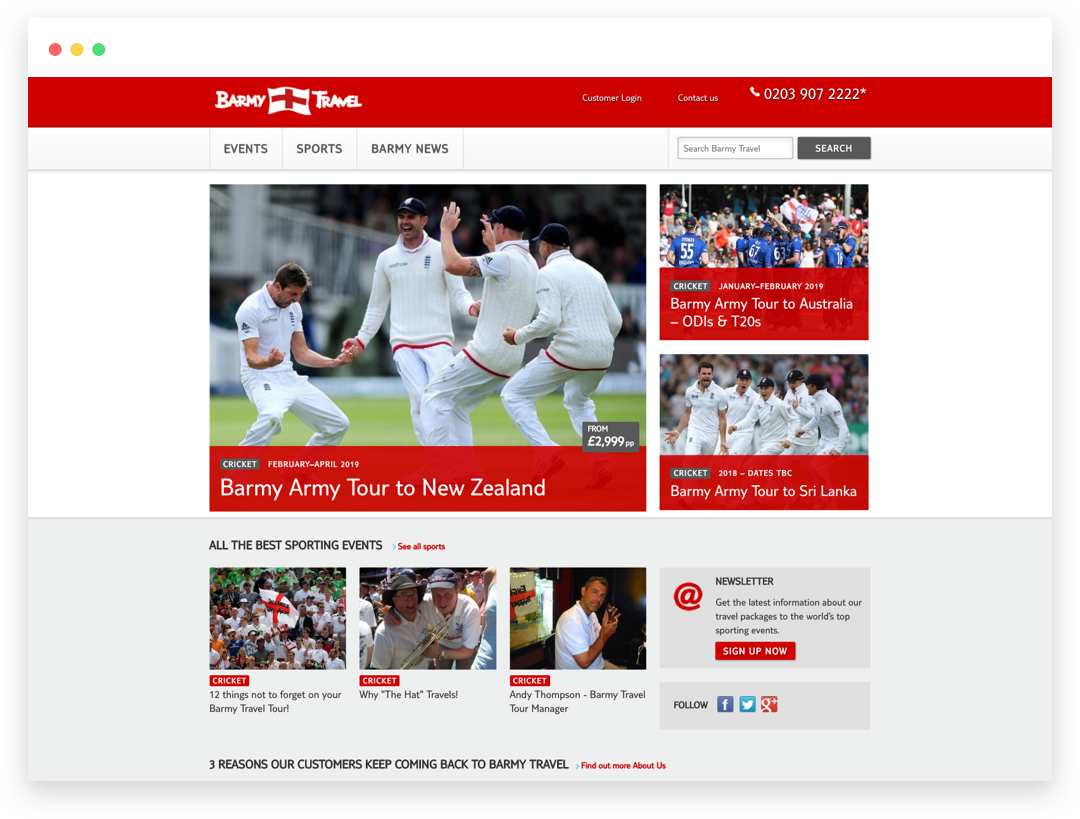 By its nature consultancy varies a lot from one project to another. In this particular case a number of consultancy services were required to cater for different stakeholders. For the TUI Group we were able to give relatively wide reaching advice on things like what Drupal is and how it can be used effectively to cater for any number of business goals.

Obviously consulting for the overall group was only part of the problem. As each brand is operated as a standalone business as we moved further down the development process for these brands the advice we gave to each became much less generic and centred around that brand's core business aims.
Training
The client had an existing in house development team who we needed to train to get them up to speed on how to develop for Drupal. Drupal has a notoriously steep learning curve but by using real life use cases we were able to bolster the team's skillset.
At ComputerMinds we appreciate that to get the most out of a site it is necessary to make sure everyone who will be maintaining the site knows exactly what they're doing and how to best utilise the functionality offered. Broadly speaking training falls into one of two categories: technical i.e. looking at the nitty gritty of writing code or administrative i.e. showing your content editors how to add and manage content.

Because training differs depending on who we're training, their existing skill set and the time we have available we don't offer a 'one size fits all' approach. Instead we like to work with our clients to tailor a training package specific to their individual requirements. On this project both technical and administrative training was required. The former to enhance the skill set of the client's in house development team; the latter to improve the efficiency of content editors.

By using real life problems as a basis for training we not only give people a tangible handle on exactly what they're doing and why they're doing it but also we benefit from the huge advantage of meaning we can actually make proper progress during a training session - maximising what we get out of the time spent learning!
Resource Overspill
As mentioned above the client already had their own in-house development team who we would teach how to get the most out of Drupal. However, there were times when the resource provided by this team wasn't enough so ComputerMinds were on hand to help.